HOLIDAY APARTMENT RENTALS
FREE INTERNET FOR CUSTOMERS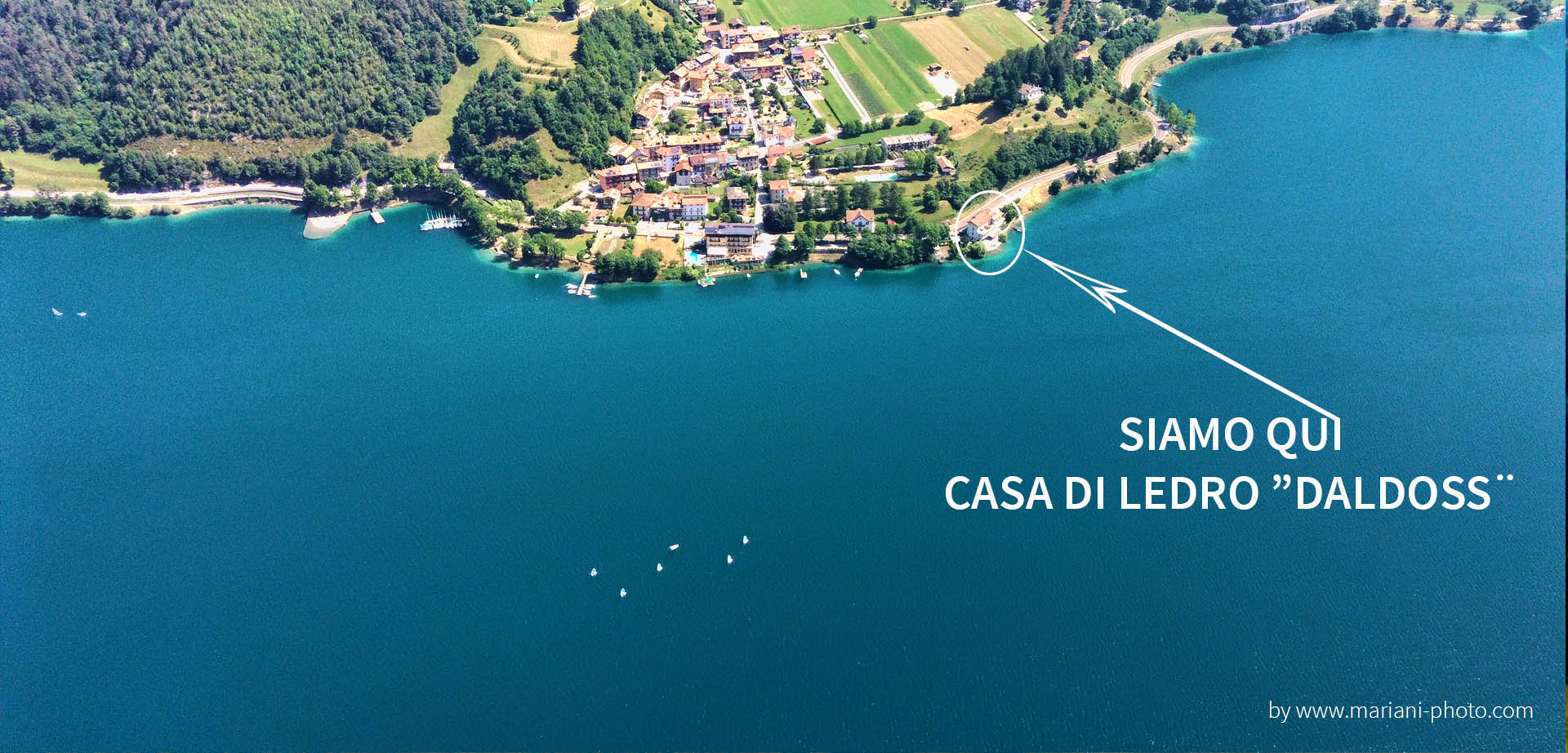 ---
THE LEDRO VALLEY AND THE LAKE
The Valley of Ledro is known for its beautiful blue, crystal clear, clear and pure water, always one of the most beautiful in Europe, and the piles dating to the Neolithic. In the mountains around the lake and across the valley there are many trails and places of particular naturalistic interest as well as countless huts and huts where to savor the local cuisine accompanied by our wine. Lake Ledro is located in a suspended valley that connects the valley of the Churches with Lake Garda. At a height of 655 m, its surface is 2,187 km² and has a circumference of about 10 km. Bathing is possible in the lake.

ART AND CULTURE HISTORY
The palafitte museum is located in Molina di Ledro, along the edge of the lake and alongside the ancient villages. "UNESCO World Heritage" since 2011, Ledro's piles were discovered in 1929 when the lake level was lowered for the construction of the hydroelectric power station of Riva del Garda. There were so many 11,000 piles, which belonged to a Bronze Age palace village (1800-1300 BC). The life of the inhabitants more than 3,500 years ago can be discovered in the Museum where important exhibits are exhibited. There are also many experimental archeological activities and original events, such as snacking with the shaman, the "Palafittiades", so many curious and fun ways to discover the life of a prehistoric discovery, snack with the shaman, are just a few of the Proposals to revive prehistory together with museum experts. Ledro land Art is the new stage of an ancient dialogue between artistic creativity and natural territory, a project in progress that includes the annual insertion of new works for a path of art in the green that develops in the valley of Ledro. In the Pur resort, along the path that crosses the Assat stream leads to Malga Cita, the landscape becomes a caretaker and interlocutor of unpublished works.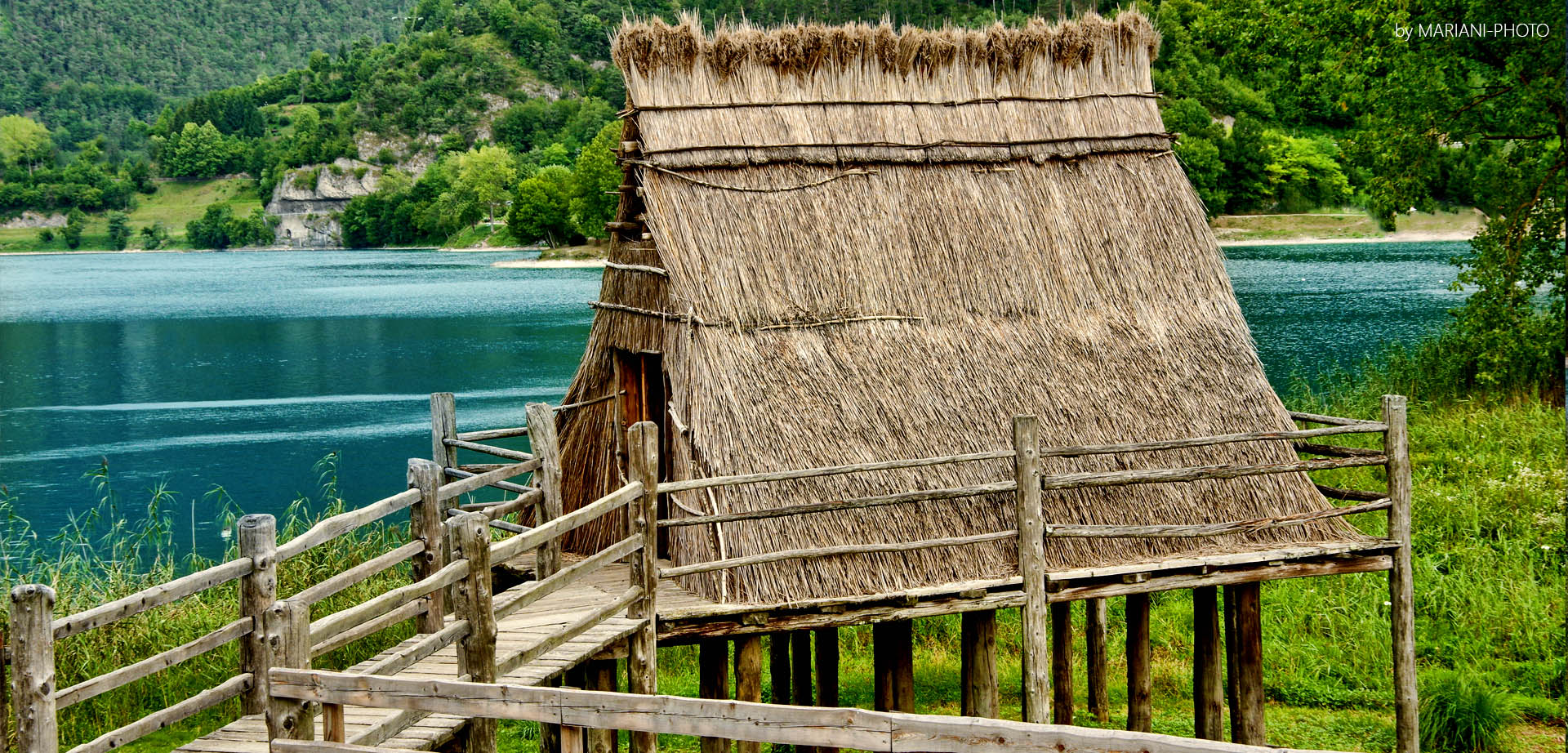 BOSCHES AND MOUNTAINS
Do you like going to the mountains and want to know more about the area? Take part in excursions and walks and discover the history, nature and traditions of Valle di Ledro and Trentino. Nature Excursions is the name of the excursion program and guided walks that take place in Valle di Ledro from May to October to discover the history, traditions and territory, in the company of the Accompagnatori di Territorio del Trentino. Excursions are suitable for experienced hikers as well as for families with children. "EXCURSIONS NATURE-DISCOVER THE PONAL ROAD" "NATURE-WATER EXCURSIONS AND FOCUS ON WORK" "EXCURSIONS NATURE-PANORAMA ON THE LAKES" "NATURE EXCURSIONS-THE ANCIENT ROMANS" "NATURE-EXCURSIONS" CHEESE IN MALGA "" NATURE EXCURSIONS ON HISTORY TRACES "" NATURE EXPERIENCES-THE PUR TESORES "" NATURE EXCURSIONS-SEASONING FROM MONTE COCCA "............ and many other guided hikes....